Careers
Join Our Team of Cybersecurity Sidekicks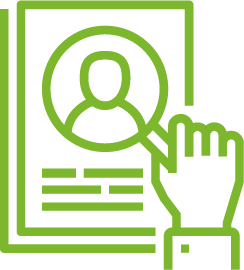 Current Career Opportunities
Always on the Lookout for Talent
Sedara was founded in 2013 to streamline practical and effective cybersecurity for organizations of all sizes. We are headquartered in Buffalo, NY and live and breathe cybersecurity. Our communities are adopting technology faster than they can keep everything secure and this fundamental problem currently does not have an easy solution. This uphill battle drives us to bring honed cybersecurity expertise, strategies, and manpower to as many organizations as possible.
If you are just as passionate about cybersecurity as we are and don't see a perfect opportunity listed below, send us your resume as we are always looking for talent.
Cybersecurity Regional Sales Manager - Northeast

Sedara is seeking a Regional Sales Manager to join our team! The qualified individual will be a company ambassador with a passion for cybersecurity sales and solutions. This key role is responsible for identifying and establishing new accounts and renewals, along with strategic sales growth within a territory. The RSM must be results driven and customer focused, while possessing a drive to succeed and the ability to articulate business and technical solutions. If you are sales professional that loves cybersecurity and innovative environments that provide unique challenges, then this role might be for you!

*Only apply if you reside in the following states: Pennsylvania, New York, Delaware, New Jersey, Connecticut, Vermont, New Hampshire, Maine, Massachusetts, Rhode Island.*

Director, Cyber Operations and Incident Response

This Director of Cybersecurity Operations role will be primarily responsible for managing all technical delivery teams at Sedara. This includes Threat Intelligence, Security Engineering, Customer Success and security operations center ("SOC") and MDR Services, supporting customers across the globe. This person will be responsible for implementing and maintaining all of Sedara's Cybersecurity Operations, including maintaining positive customer interaction and overall experience.

Information Security Engineer

Sedara is seeking an Information Security Engineer to join our growing team! The qualified individual will become part of the Buffalo team, helping to deliver cybersecurity services to customers worldwide. The candidate will be primarily responsible for working with customer environments to take action on defined security plans for hardening systems and auditing current configurations. The candidate will be able to provide prescriptive guidance on system implementations, identifying security issues, current data collection practices, incident response activities and corrective actions.