How Sedara and LogRhythm Helped Secure a Local Government 911 Center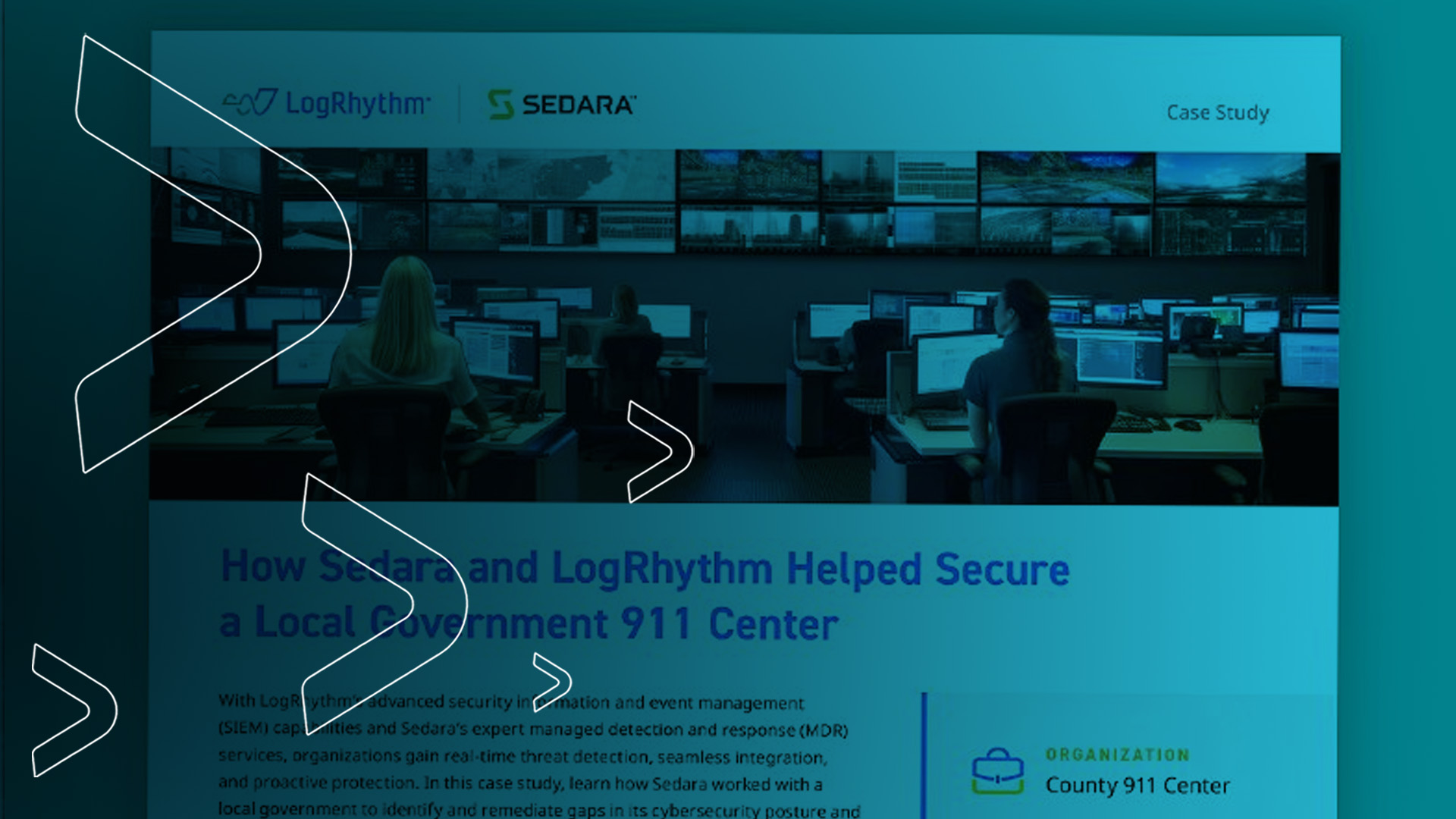 Learn about how Sedara and LogRhythm helped secure a local government 911 center.
With LogRhythm's advanced security information and event management (SIEM) capabilities and Sedara's expert-managed detection and response (MDR) services, organizations gain real-time threat detection, seamless integration, and proactive protection. In this case study, learn how Sedara worked with a local government to identify and remediate gaps in its cybersecurity posture and reduced risk using LogRhythm SIEM.
Challenges
Given the high-level of risk that is inherent to 911 centers, it is imperative to have clearly defined policies, procedures, and responsibilities. A GAP assessment needed to be performed in areas including IT systems, process, policy and procedures, and identifying ownership. This includes major vendors that are critical to the functionality of the 911 center. The local government was looking to obtain better insight into the assets, services, and applications within the environment. Not having a clear picture of all assets, the scope of service contracts, and responsibility for assets and services, posed an overwhelming task for the already overextended IT staff. They approached Sedara as a trusted cybersecurity advisor to help accomplish this goal.
Outcomes
• Reduced overall risk to 911 center
• Identified and documented 911 center assets by location
• Identified and documented 911 center service contracts and the status of third-party services
• Created a prioritized list of actions to remediate risks
• Determined ownership and accountability of identified risks, including third-party vendors
Want to find out more?
Download the case study and find out how Sedara's team of experts can help your organization uncover gaps in your infrastructure that could lead to serious cybersecurity vulnerabilities. It's Time to Get Started.